VoIP ( Voice Over Internet Protocol) is a relatively new technology enabling businesses to make and receive calls over the internet and engage in video conferencing. VoIP has been named the most successful technology of the last decade, providing its users with a multitude of benefits.
8 reasons to choose a VoIP system are
1. Easy to install
A VoIP system is easy to install as to get it up and running all that's required is a stable internet connection, a computer, an IP phone, PBX server software and a VoIP provider like Inspired Communications.
2. Lower Costs
By installing a VoIP system, businesses can lower their telephony costs because calls are made over the internet not traditional fixed wire technology. Call charges are substantially lower and there is no line rental other than for an internet connection. Businesses can also decrease their costs by utilising video conferencing technology, thereby eliminating the need to travel to attend meetings whether local, interstate or on the other side of the world.
3. Improved efficiency
VolP helps improve business efficiency by reducing call waiting times and ensuring calls are put through to the correct person or department from the outset. Most callers find it frustrating to be put on hold for extended periods of time, especially in a work environment. Employees also get frustrated taking calls which should be directed to someone else. Because VoIP technology includes an extensive routing system using predetermined customer choices to channel calls to the correct person, delays are minimised saving precious time for both customers and employees alike.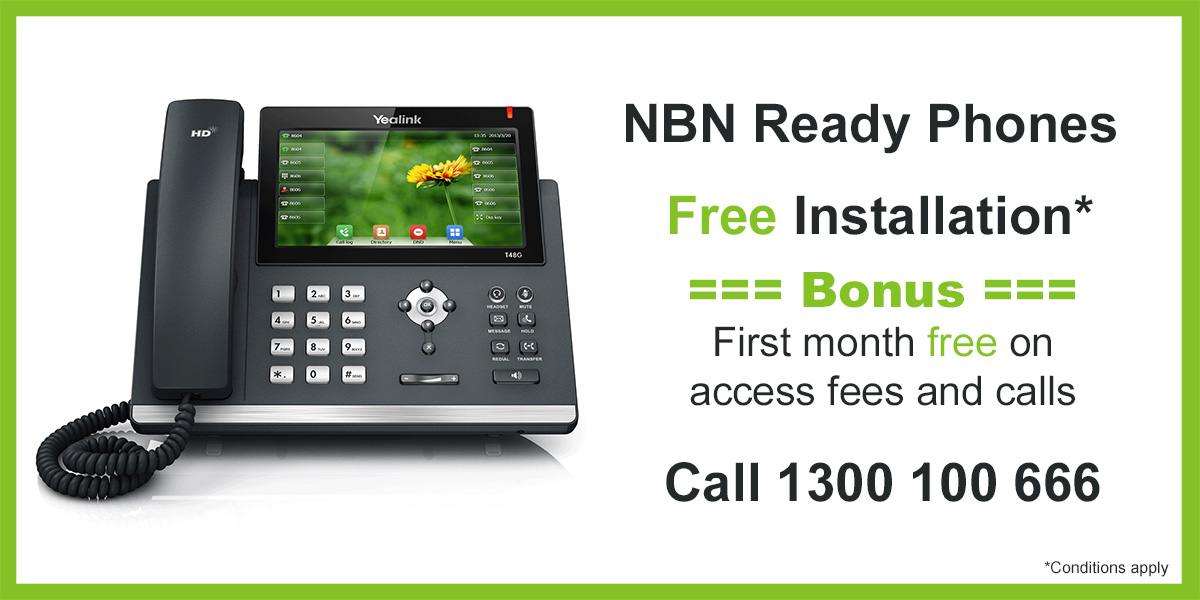 Call Inspired Communications Today
4. Improved communication A VoIP system allows seamless, streamlined communication between staff and customers via phone and video conferencing. VoIP systems have the ability to recognise and record details from customer interactions, enabling businesses to identify key trends and frequently asked questions. This information can help businesses formulate appropriate responses to standard customer queries and design business operations which truly meet customer needs.
5. Greater flexibility
A VoIP system can be synced with other devices such as a mobile phone, allowing remote workers to reap the benefits too.  These workers have the flexibility to connect with customers calling their office number, even when they're not there and miles away. All that's required is a stable internet connection. The advent of and improvements in cloud technology, will see VoIP services develop and improve as well, particularly in the area of video conferencing.
6. Integration with other Data Systems
VoIP technology is revolutionary in terms of its ability to integrate with other data systems such as Enterprise Resource Planning and Customer Relationship Management systems. This enables businesses to simplify data management and have a 'single source of truth' when it comes to customer information.
7. Increased Customer Satisfaction
Because a VoIP system allows employees to access previous customer history and data, they're able to have more personalised interactions with customers leading to improved customer satisfaction.  Similarly, when calling customers are directed to the right person from the outset rather than be kept waiting on the phone, they're more likely to be satisfied with their experience.  Satisfied customers want the company they do business with to understand their individual wants, needs and expectations. VoIP systems enable this via integration with other data systems and their ability to recognise and record details from previous customer interactions.
8. Increased employee engagement
All businesses are only as good as the people they employ. Employee engagement is therefore critical to business success. A VoIP system can help increase employee engagement by streamlining external and internal communications, and by making it easier for employees to build rapport and interact with customers as a result of integration between their company's  phone and other data systems.
VoIP in a nutshell……….
VoIP is a unique, cost-effective solution to a wide variety of communication needs. Rather than limiting communication to a phone over traditional copper wire technology, VoIP enables communication via phone and computer screen over the internet. VoIP allows businesses to deliver a higher standard of customer service and to have more engaged employees. With so many benefits and continuing development, it's easy to understand why so many businesses have switched to VoIP technology to enhance and improve efficiency, communication, flexibility, customer satisfaction and employee engagement whilst at the same time lowering costs.